Local Slate Gifts
Amongst many other things, North Wales is well known for it's slate...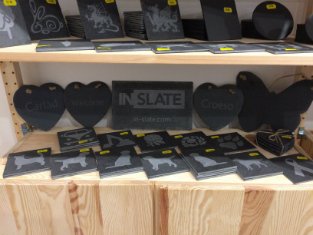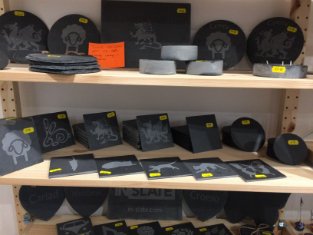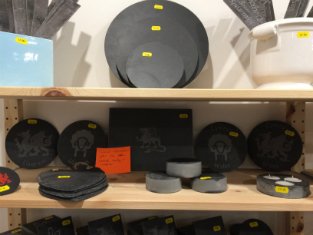 I am willing to bet that if you asked a group of people about north Wales they would say castles, Snowdon, maybe Tu-Hwnt-I'r Bont tea house in the Conwy Valley and slate. In fact it's been said that if you look at roofs in almost any country around the world you will find at least one with a roof made of Welsh slate.
We are lucky enough to have found a local business (InSlate) that takes this 450 million year old slate and turns it into gifts such as coasters, place mats, bottle holders, plaques and many other items for us. They can even make custom items such as house names and wedding gifts for that special Welsh slate gift.
To find out more, or even to place an order for a one-off item, call into the shop or contact us via our contact form.
As you can see from the menu on the top right of the screen we also sell a wide range of locally made, hand made gifts, so if you are not looking for a item made of local Welsh slate please have a look at our other items.