About the Artist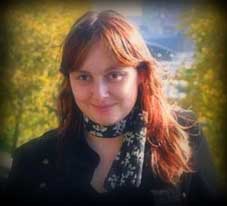 Hi there, my name is Nicola Mitchell (nee Edwards), and I am an artist living and working in Llanrwst, North Wales with my husband and large collection of rescued animals.
I spent many years creating models and gifts in polymer clay for friends and relatives before deciding to start up my own little cottage industry over 14 years ago..
I have always had a strong love of mythical creatures, and have used that love as the inspiration behind my range of products. Over the years I have frequently been asked to create polymer clay pieces for friends and family for special occasions and saw that there might be a wider market for my skills and so The Crafty Kitten was born (with much encouragement from friends and family).
I am completely self-taught, and pride myself on the fact that I am still learning to this very day, adding new skills and ideas to my existing ranges, and even adding new ranges as I develop my skills.
Working on the products for The Crafty Kitten is a real joy to me, as I delight in bringing each of the unique characters to life. I find it amazing that I start with a shapeless chunk of coloured clay, as I sit molding it absent mindedly in my fingers I get an idea of what the piece will be, a dragon, or fairy, mermaid, or maybe a cat. Then, I gradually start shaping them into fully formed characters with their own personality - a personality that I am never quite certain of until they are completed.
In addition to my polymer clay items, I also produce knitted and crocheted items as well as things produced using other crafts and I also teach various crafts, both at my shop in Llanrwst and also at other locations.
Currently, my work is available in my craft and gift shop in Llanrwst and also, across the globe, via mail order (simply fill out my contact form), letting me know what you would like to order, the basic pose you would like, and any specific colours or other instruction you may require or you can my via my Facebook page, or even at various craft shows that I attend around my local area - you can also contact me via Facebook to order craft materials or other products or courses that I can then post direct to your door.